Meet Our Expert Team
At Sapphire Dental, we believe that dental care is only as good as the team providing it. We make it our mission to listen to each patient's concerns and collaboratively create a solution for them. We aim to provide you with the knowledge and tools you need to take control of your dental health. Here, we're truly committed to giving our patients an enjoyable dental experience from beginning to end. Schedule your visit with our compassionate dental team today!
Dr. Layth Ghanim, (General & Cosmetic Dentist)
Before Dr. Ghanim moved to Virginia, he spent a great deal of time practicing in Boston. Between the two locations, he has over 38 years of experience in dentistry. Dr. Ghanim obtained his dental degree from New York University after completing the Education General Dentistry program. His mission is to deliver high-quality dental care in an environment that is both comfortable and modern.
Dr. Ghanim is committed to staying at the forefront of his field and frequently attends dental conferences and online dental courses. With his immense amount of experience and dedication to continuing education, Dr. Ghanim has become a highly trained in implant restorations, cosmetic enhancements, Invisalign®, and other orthodontic methods. He is married with three children and they are enjoying the change of scenery Virginia has to offer. Outside of the office, Dr. Ghanim enjoys basketball, soccer, tennis, and photography.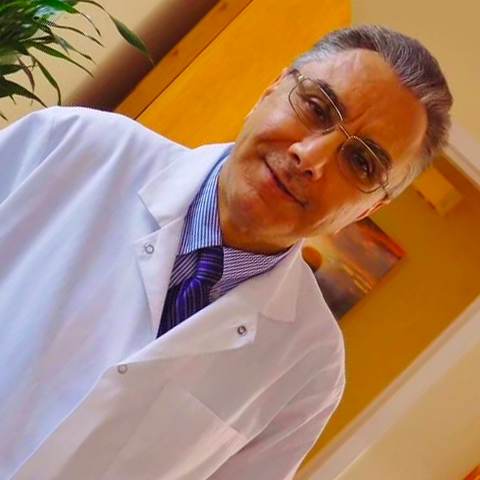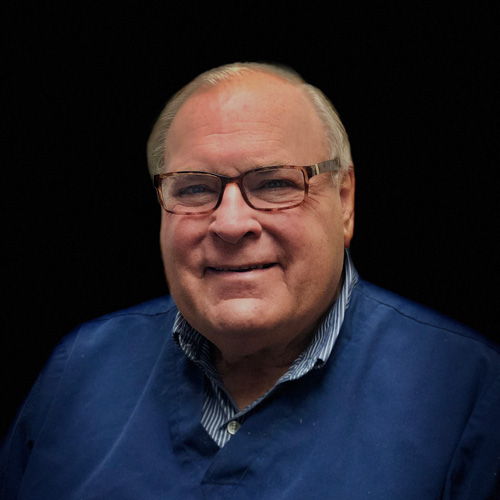 Dr. Joseph Devylder, (Oral Surgeon)
With over 40 years of experience, Dr. Devylder brings an unparalleled amount of expertise in oral surgery to our practice. He earned his dental degree from Georgetown University and has since spent all of his working years practicing in the Arlington and Tysons areas of Virginia. He is well known around the area for his oral surgery skills and wisdom teeth extractions. Dr. Devylder is an active member of the American Dental Association, Northern Virginia Dental Association, and the Virginia Dental Association.
Dr. Devylder has a niche for making sure each of his patient's needs are met. He works with compassion and focuses on his patients' comfort throughout the entire treatment. He is known for following up with his patients several times after their surgery and making sure the healing process is going smoothly.
When he's not in the office, he enjoys coaching his grandkids' football team. Dr. Devylder is a family man and spends a great deal of his time with his four children, all of which live in the area.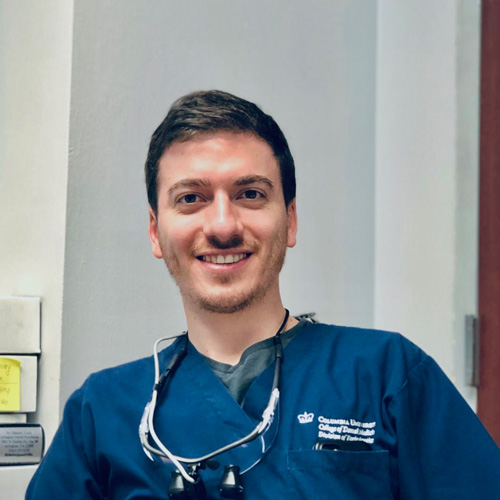 Dr. Alain Jureidini, (Periodontist)
Dr. Jureidini was born in the United States but raised in Beirut, Lebanon. He earned his dental degree from Saint Joseph University in Beirut-Lebanon in 2011. He pursued his graduate studies in the United States, earning a Master's of Science in Periodontics from Columbia University School of Dental Medicine. Before moving to Virginia, Dr. Jureidini spent five years in the beautiful state of New York.
Having worked with leading professors in periodontology and implantology, Dr. Jureidini learned and mastered technical skills with a sensitivity for aesthetics. Since then, he has developed his own approach and philosophy to providing his patients with high-quality dental treatments. His extensive training has prepared him to provide comprehensive periodontal care and perform a wide variety of surgical procedures. He has lectured in several dental conferences around New York, New Jersey, and Massachusetts and holds professional affiliation with the American Academy of Periodontology, American College of Dentists, American Dental Association, Northern Virginia Dental Association, and Virginia Dental Association.
Dr. Jureidini treats his patients with respect, kindness, and compassion. He takes his time to listen to his patients' concerns and maintains transparency throughout the course of his treatments. Aside from his professional skills, Dr. Jureidini brings a multilingual flare to our practice as he is fluent in English, French, and Arabic. He spends his free time playing soccer, going to the gym, cooking, and reading. Dr. Jureidini is passionate about helping others and frequently provides community service to our area. He is a member and part time volunteer in an NGO and actively participates and manages summer camps for children.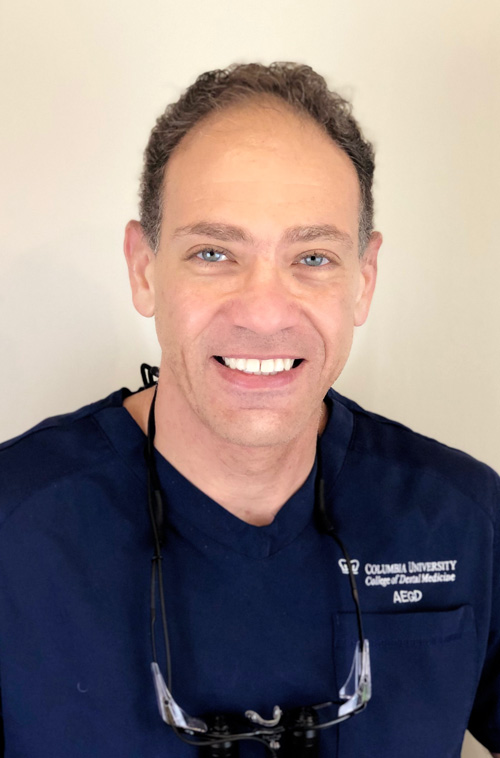 Dr. Mohamed Ibrahim (Dentist/Surgeon)
Dr. Ibrahim is a graduate of Columbia University one of the Ivy League schools in the United States, where he did his postgrad studies in Advanced Education Dentistry. His area of expertise includes but not limited to Root canals. Crowns, Bridges, implants, and other surgical procedure. He got his bachelor dental degree "D.D.S" from AinShams dental school in Cairo, Egypt. What is far more impressive than his academic career is his attention to details and care for each patient on a much more personal level.Dr. Ibrahim enjoys living in Northern Virginia with his family and friends. His hobbies include weightlifting, playing Soccer.