Experiencing an emergency?
Schedule your immediate
FREE consultation
including X-Rays. We accept all major insurances
Trusted Emergency Dentistry in Fairfax, VA
Are you looking for an emergency dentist near you? Do you have a dental problem that needs to be addressed right away? Our team at Sapphire Dental accommodates patients in need of same-day emergency care! You don't have to wait in pain until your next scheduled appointment, we can get you in as soon as you call.
While dental emergencies do not happen as often as regular medical emergencies, they do occur and can be painful. If not treated right away, they can cause serious problems with the teeth and gums. But what exactly constitutes a dental emergency? If you experience an issue with your teeth or mouth after hours or on the weekend, should you wait until your dentist is available? Should you go to the hospital?
Generally speaking, anything that involves severe pain, swelling or broken teeth should be treated as soon as possible. While an urgent care clinic or hospital can deal with some dental issues, it is best to go to a dentist who can see you right away.
Types of Dental Emergencies
The following are considered dental emergencies and require immediate attention:
Severe pain in the tooth or jaw
Pain when biting
Sudden jaw pain
Excessive bleeding
Trauma from an injury
Broken teeth
Inflammation
Gum or tooth abscesses
Broken mouth appliance, such as crown, denture, or bridge
What to Do in a Dental Emergency
If you experience a dental emergency, it is important to call your dentist right away, even if the office is closed. You will be scheduled an emergency appointment or be directed to the nearest emergency room for treatment.
Pain relievers can help with the pain. A cold compress on the cheek near the affected area will also be helpful. In some cases, flossing or brushing near the affected area can remove debris and alleviate the pain. Also, you may want to try rinsing your mouth with warm water.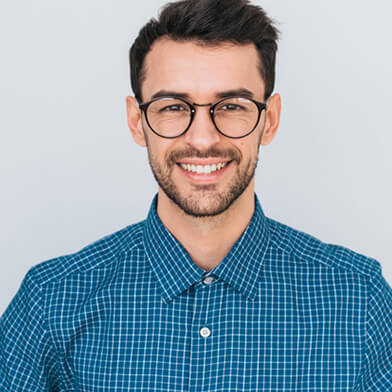 Dental Emergency FAQs
How to relieve tooth pain until my appointment?
We recommend utilizing over-the-counter pain medications to manage any pain or swelling before coming into our office. We also advise that you use a cold compress on the outside of your cheek closest to the area of the aching tooth, as well as try flossing around the tooth to dislodge any trapped food debris that may be causing the pain. If the pain persists, please call our office for an emergency appointment.
How to prepare for a dental emergency?
We recommend that you keep our office phone number in an easy-to-access location for emergency purposes. In addition to having our number on hand, we encourage you to keep a few dental-related items in your at-home emergency kit. These items include things like gauze, a small container to hold a dislodged tooth, gloves, and salt.
How do I get an emergency dental appointment?
If you have an urgent dental problem, simply call our office as soon as possible and we can schedule you in for a same-day emergency visit!
Seek Emergency Dental Treatment Today
If you are suffering from jaw pain, an injury to the mouth or a broken tooth, don't delay treatment. This can make the situation worse. Instead, seek emergency dental care right away. Sapphire Dental in Fairfax, VA understands that tooth problems do not always occur during business hours. Contact us with any dental concerns. We are very accommodating and accept new patients. Call 703-260-6622 or complete our form online.