Dental Crown Fairfax VA
If your tooth is damaged, you may wonder what options are available to you. The good news is that a damaged or decayed tooth does not necessarily have to be removed. If you want to preserve the tooth's appearance and functionality, you may want to consider a dental crown. A dental crown restoration is a common dental procedure. Crowns are prosthetics that are cemented onto the top of the tooth. They replace the outer portion of the tooth, but not the root. This is a good option if your root is not damaged, but the visible portion of the tooth is. Each crown is custom-made to fit over the damaged tooth. They can be made of ceramic, gold, resin and porcelain over metal. Crowns can fix a variety of tooth problems. Not only do they appear natural, but they can help you eat better, without pain.
Benefits of Dental Crowns
Crowns are beneficial for many reasons. It is a minimally invasive procedure and it lasts 15 years or more. No special cleaning techniques are required. Simply, brush your teeth twice a day and floss daily. Also, visit us for your routine dental exams and cleanings. Our team will evaluate your dental crown to assure no damage is present.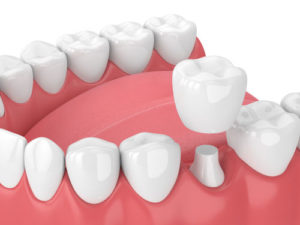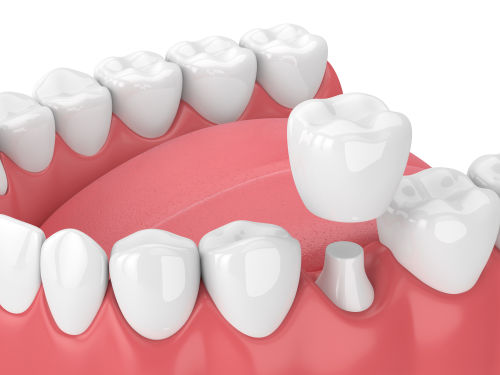 Likewise, we recommend preserving your dental crown by avoiding hard foods and biting down on hard objects. Although crowns are very sturdy, they can chip or break if not properly cared for. Should you ever notice damage or a loose fit, contact us right away.
Schedule a Consultation Today
Dental crowns improve your oral health and smile. Learn more about dental restorations today. Our dental team has several years of experience assisting patients with a variety of dental goals. Contact Sapphire Dental to schedule an exam and consultation. They offer dental crowns and other dental procedures to restore your smile. Call 703-260-6622 or complete the online form. New patients are always welcome and most insurances are accepted.