Dentures Fairfax VA
Replacing missing teeth is essential for your oral health. Patients missing some or all teeth may be recommended for custom-made dentures. In short, dentures are removable mouth appliances often made of acrylic. They come in several options. For example, some are bonded to the mouth, while others clasp onto natural teeth.
Types of Dentures
There are different types of dentures: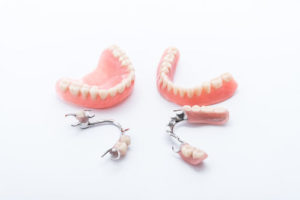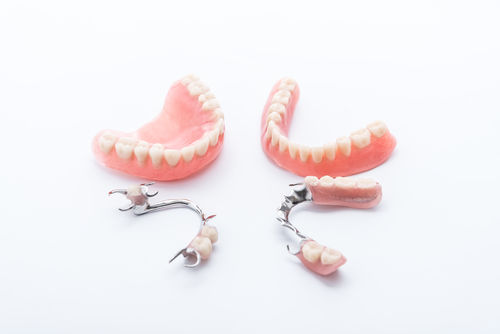 Conventional. This type of denture is the most common. It involves removing all teeth and replacing them with complete removable dentures. The dentures cannot be put in until all tissues have healed, which can take several months.
Immediate. This denture is ready the same day your teeth are removed.  While you won't be without teeth, you may need to get your denture adjusted once your gums have healed.
Overdenture. An overdenture allows you to save some natural teeth by fitting over them. This provides support and stability for your denture. Your dentist may also suggest dental implants for added support.
Benefits of Dentures
Dentures offer many benefits for those who have missing teeth. They allow you to eat and speak normally, improving your self-confidence. The process is quick. The average time for dentures is about a month, with some dentists allowing you to have dentures in just two days.
The appearance of dentures has improved a lot in recent years. They now appear more natural and have a better fit. Dentures do not require surgery. Once the treatment process is over, you can eat and drink whatever you like.
Dentures are known to last about 8 years with proper care. We suggest brushing your set twice a day and storing them in clean water. Doing so prevents bacterial buildup which leads to mouth sores and bad breath. In addition, storing them in water prevents warping.
Schedule a Consultation Today
Dentures are a good choice to replace multiple missing teeth. Discover if they are right for you with an exam and consultation. The dentists at Sapphire Dental in Fairfax, VA will assess your mouth and determine if you are a good candidate for dentures. Call 703-260-6622 or book an appointment online. We happily accept new patients and most insurances.