With the many different services falling under the umbrella of cosmetic dentistry, there are so many possibilities for how to transform your smile. Whether there's just a small fix you want to make or if you want a big, transformative makeover, cosmetic dental treatments are a great option. Here is some of what you can achieve with cosmetic dentistry: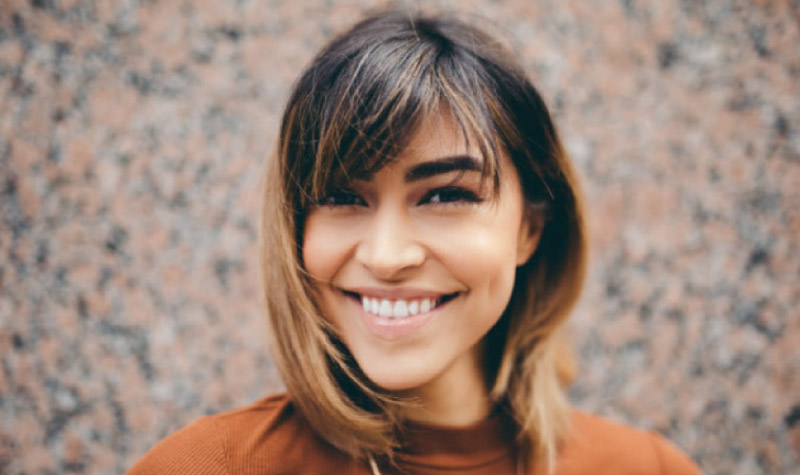 Straighten Your Teeth
Going from crooked teeth to perfectly aligned teeth can make a pretty dramatic difference in the attractiveness of your smile. On top of that, straight teeth are easier to keep clean, which means they're better for your oral health. Traditional metal braces, ceramic braces, and clear aligners like Invisalign
®
are all cosmetic dental treatments for straightening your smile.
Whiten Your Teeth
You can transform dull teeth into dazzling pearly whites with cosmetic dentistry! Custom-tray whitening and one-visit whitening offer two different ways to bump the whiteness of your teeth up a few notches. Get ready to say goodbye to lackluster or yellowing teeth!
Fix Gaps
Have generally well-aligned teeth but just a few gaps here and there? Veneers can fix that! With this cosmetic dental service, a durable, natural-looking piece of porcelain material can be attached to your teeth to close up that space.
Change Tooth Shape
Veneers aren't just used for fixing gaps. They can also totally change the shape of your teeth! The same way that they're placed to close gaps, they can also be used to lengthen teeth for a more uniform appearance.
Cover Up Your Smile with a New One
If getting other cosmetic dental treatments just isn't in the cards for you for some reason, you can still get a brand new smile with Snap-On Smile
®
. This affordable option is a dental appliance that you literally snap on over your teeth so you can still enjoy the benefits of a beautiful smile without having to actually undergo any treatment on your teeth. Want to learn more about cosmetic dentistry? Give the Sapphire Dental team a call! We provide
cosmetic dental services
, along with many other treatments, and would be happy to help you design your dream smile.
Contact Us