At Sapphire Dental, we strive to keep dental surgeries in-house so we don't have to refer you out to another practice. When undergoing dental surgery, it's important to have all of your ducks in a row before the day of the procedure. Here, we'll discuss a few tips to help you prepare for the day of and the few days following your procedure.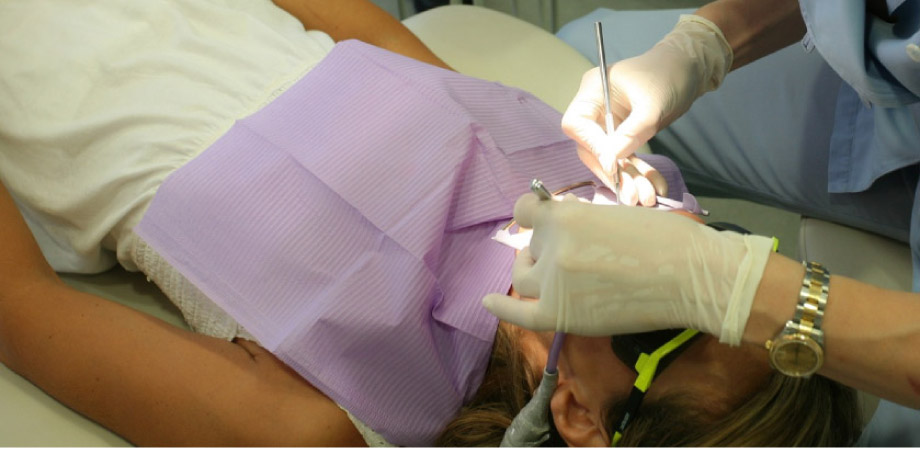 Ask All of Your Questions Beforehand
It's completely normal to feel a bit apprehensive about your procedure. To help ease your nerves and know exactly what to expect, ensure you ask any and all questions during your initial consultation. Some key points to touch on are your level of sedation, any aftercare instructions, or pain medication that may be prescribed. The more you know, the better prepared you'll feel the day of surgery.
Coordinate Alternative Transportation
It's likely that some form of sedation will be necessary for your surgery. If this is the case, you will need to plan an alternative form of transportation after your procedure. The effects of your sedation method will take a few hours to fully wear off and it is unsafe to operate a vehicle immediately following your visit.
Stock Your Fridge
Your mouth will be rather sore and uncomfortable for the few days following your surgery. To ease some of this discomfort, it's important to stick with soft foods like yogurt, pudding, mashed potatoes, and similar items. Filling your fridge and pantry with these types of food beforehand will ensure you can fully rest and relax after your procedure.
Know Your Aftercare Instructions
While the foods you eat after your dental surgery are an important part of your recovery, there are several other pieces to aftercare. Refrain from smoking or drinking through a straw for a few days as this suction can cause your blood clot to come loose, leaving you with a complication called dry socket. Most surgeries require you to adopt a modified dental hygiene routine for a short period of time. Rinsing with warm salt water and avoiding the surgery site is typically the best practice. Our team at Sapphire Dental will do everything we can to make you feel comfortable going into and during your procedure. If you need additional information or any special accommodations, we'd be more than happy to provide you with that. Schedule your dental surgery consultation with us today!
Contact Us