However your teeth are looking at the moment, getting a straight smile is completely achievable. You just have to decide what treatment you want to use to get there! Modern orthodontics has expanded to include more options for patients than ever before. Here is some information about the advantages and disadvantages of the two main choices, braces and Invisalign
®
, so you can figure out which is best for you.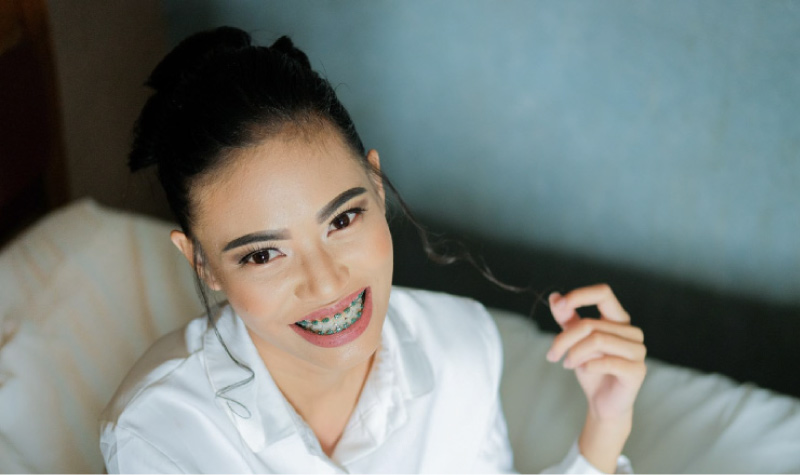 Pros & Cons of Braces
Braces have long been an option for people to fix their teeth alignment. The brackets and wires of this orthodontic treatment uses tried and true technology, but they're also sleeker and more comfortable these days. Now, you can also choose between traditional metal braces or ceramic braces, which blend in more with the appearance of your teeth.
Pros
Generally less expensive than other orthodontic options
Can fix even major misalignment issues
Color of the brackets can be personalized
Fixed in place so you don't have to worry about losing them or whether they're working
Cons
More noticeable
Can make it more difficult to clean teeth properly
Involves certain food restrictions for things that could damage braces
Pros & Cons of Clear Aligners
Clear aligner therapy is a more recent development in the orthodontic world. Instead of using brackets and wires to pull teeth, this treatment uses a series of custom-made plastic aligners to push your teeth into place.
Pros
Barely noticeable appearance
More comfortable to wear due to the smooth plastic material
Removeable for easy teeth cleaning
Cons
Pricier than other orthodontic options
May not be the best choice for severe orthodontic cases
Have to remember to keep the aligners in for 22 hours a day in order for the treatment to be effective
Whether braces or clear aligners are right for you will depend on how much teeth straightening you need, what your budget is, and what makes the most sense for your lifestyle. At Sapphire Dental, we offer a number of different
dental services
, including braces and Invisalign. For a consultation about either at our office, contact us today to set up an appointment!
Contact Us