Fairfax Cosmetic Dentist
A cosmetic dentist is a professional who focuses on improving the general appearance of your smile. They use procedures that are usually not essential but rather elective although in some cases can be used as treatment to offer corrective benefits. A cosmetic dentist usually takes extra training than a general dentist and has vast technical training with real-world experience. Learn more below and contact us today.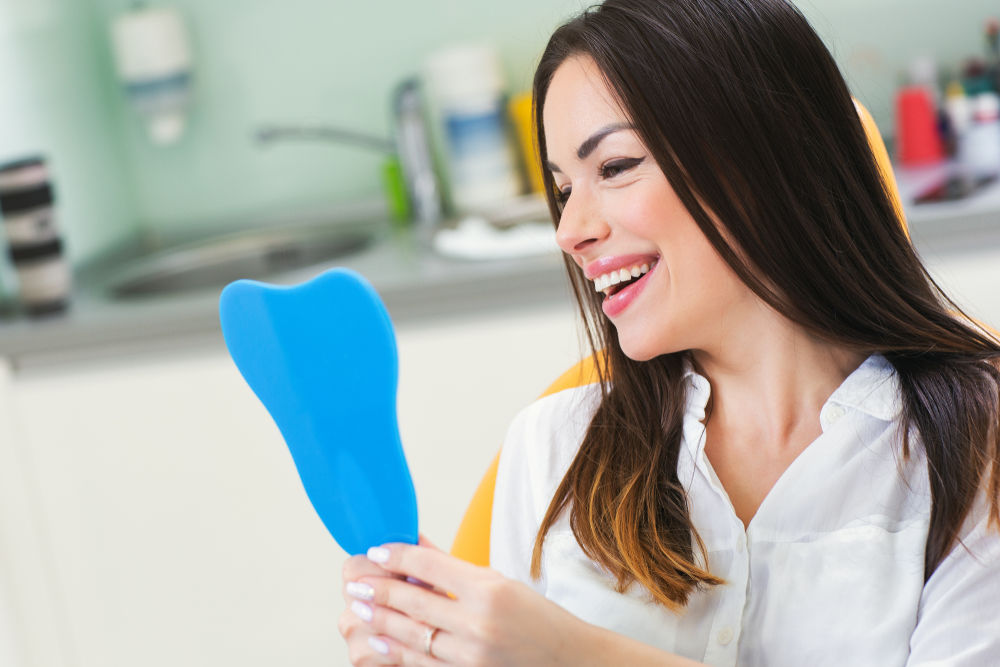 A cosmetic dentist will help you determine the best option that will brighten your smile using any of the following procedures.
Dental veneers are also referred to as Hollywood teeth. They are extremely thin, custom made ceramic coverings that are cemented to the front of the teeth after removing a tiny piece of the enamel. They can be used to hide teeth flaws such as discoloration, cracks, gaps and even misaligned teeth. 
This is one of the least expensive and simplest cosmetic dentistry procedures. A cosmetic dentist can either decide to whiten your teeth in-office or provide you with a tooth whitening kit that will be customized for your home use. This whitening kit is usually as reliable and effective.  Teeth whitening can cost anything from 3-50 dollars.
Tooth Reshaping and Contouring
This is a type of cosmetic dentistry that seeks to correct overlapping, irregular or chipped teeth.  A cosmetic dentist will change the teeth by either removing or modifying the enamel to improve the outlook of the teeth. This procedure is usually combined with bonding.
A cosmetic dentist uses dental bonding to improve the appearance of broken, stained, cracked, chipped or teeth that have spaces between them. The cosmetic dentist will apply a durable, material that is putty-like to the tooth and then hardens it with laser light to your teeth. The process may take between 30 minutes to an hour.
Crowns
Dental crowns are also known as dental caps. They are used to cover a tooth to shape back the tooth to normal appearance and shape. Dental crowns can be used to offer protection to a weak tooth, restore a worn or broken tooth, and cover a discolored or misshaped tooth.
A cosmetic dentist will take an impression of your tooth, sometimes digitally, that will be used to make the crown. Permanent crowns, if well taken care of, can have a long life.
A cosmetic dentist will insert dental implants surgically into the jawbone after doing a comprehensive x-ray, consultation, and examination and taking impressions of the lower and upper jaw. The dental implant is constituted of three parts that include a titanium metal, an abutment, and the crown. Dental implants can be used to replace a tooth. They can also be used to provide the support that will be used to replace several other teeth.
Braces can be used by patients of almost all ages. A cosmetic dentist will use braces to apply pressure to correct jaw positioning, improve bite and to correct jaw joint disorders. Braces are made of brackets of ceramic, plastic or metals. They are then fixed on the teeth to help guide the teeth back to the right position. Braces can come with a bit of discomfort or risks but a cosmetic dentist will be able to provide the best solution and alternative for you such as the use of Invisalign.
Learn More
Schedule a consultation with Sapphire Dental. Our team is eager to assist and answer any questions you may have. New and existing patients may call
703-912-0485.